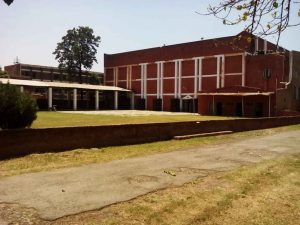 Dara Film Studio was founded in 1978 by Shri Dara Singh Randhawa (World Famous Wrestler and Film Actor).The Studio is operational from 1980 as film studio. Dara Studio is a self-contained mini-city with every facility within the compound.
Situated at the beginning of the Chandigarh-Amritsar Highway, Dara Studio is a landmark in Mohali, Punjab. Spread in more than 5 acres of land at a prime location with easy access; it is just 17kms from the Chandigarh International Airport, only 16kms from the Chandigarh railway station and 10.4kms from the Mohali railway station.
The studio is functioning for shootings since 1980 and is the 1st film studio in Northern India. All required facilities for a film shoot are available within the premises.
The studio is equipped with all modern facilities to shoot everything from feature films to music videos. Our facilities include:
A huge hall – 110 feet x 65 feet x 40 feet (height).
Large ground with ample space to erect outdoor sets
Ready made sets for Dhaba, Police Station, Courtroom and office.
A mango orchard within premises for outdoor shootings
Fully equipped Chroma room for photo shoots
Make up rooms, fully furnished retiring rooms with attached bathrooms.